DSE Race Schedule
All races begin at 9:00am unless otherwise noted. The Top Five male, female, and nonbinary finishers in each race win place ribbons.
DSE Members receive pre-registration links by email at the beginning of each month. A limited number of non-member pre-registrations are available for select races on Active.com (search for DSE Runners). Walk-up race day registration may be available, space permitting. Gold, Child, and Teen memberships include unlimited races. Standard member race fee is $5. Non-member race fee is $10. Please bring exact change. Thank you!
Oct
8
Sun
2023
Spreckels Lake 5K & San Franciscan Mile
Oct 8 @ 9:00 am – 11:00 am
Two races in one! Challenge yourself with a moderately uphill 1 mile race, a scenic 5K loop or both!
1M Couse Description and Map
Start: Kennedy Drive near Spreckels Lake, Golden Gate Park
Finish: Kennedy Drive near Transverse Drive
Run eastbound (uphill) along Kennedy Drive from Spreckels Lake to Transverse Drive.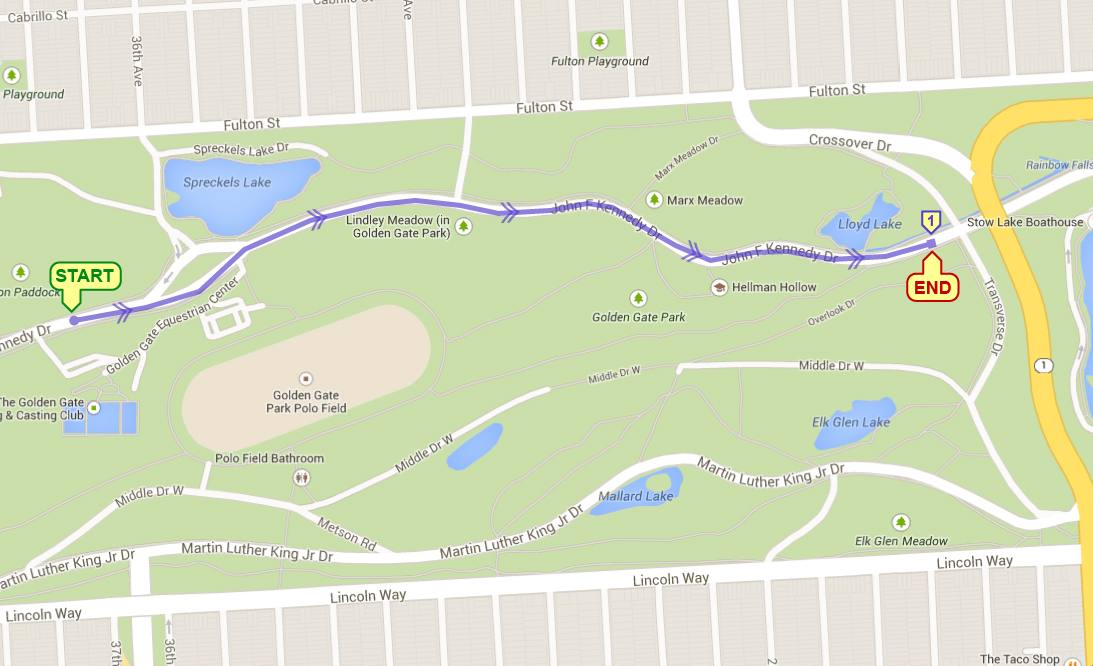 5K Course Description & Map
Start/Finish: Kennedy Drive near Spreckels Lake
Run westbound on Kennedy Drive, left onto Chain of Lakes dirt path, left onto Martin Luther King Jr. Drive pedestrian path, left onto Transverse Drive,   left onto Kennedy Drive to downhill finish.