DSE Race Schedule 
All races begin at 9:00am unless otherwise noted.  

DSE Members enjoy race registration priority, discounted race fees, and are eligible for annual awards.  Click here to become a DSE Member:  2022 Membership
DSE Members receive pre-registration links by email at the beginning of each month.  A limited number of non-member pre-registrations are available for select races on Active.com (search for DSE).  Walk-up race day registration for non-members may be available, space permitting.  Gold, Child, and Teen memberships include unlimited races.  Standard member race fee is $5.  Non-member race fee is $10.  Please bring exact change. Thank you!
Jul
17
Sun
2022
San Bruno Mountain Saddle Trail 5K [Off-Road]
Jul 17 @ 9:00 am – 11:00 am
Parking
There is a $6 fee to park inside the park grounds. We encourage runners to carpool and split the cost of the parking fee. Dogs are not allowed inside the park.
Alternate Parking Location: There is street parking along Crocker Avenue just prior to South Hill Blvd. and a trail entrance on Crocker. It is approximately .8 mile from this entrance to the race staging area so please allow sufficient time to reach the start. We will not delay the race start if you are late. To reach this location, turn onto Crocker Avenue from Mission Street and drive approximately 1 mile (note that it is a steep, winding road). If you are driving southbound on Mission Street, you will make a left turn onto Crocker; if driving northbound on Mission, you will make a right turn onto Crocker. DO NOT PARK ANYWHERE ALONG GUADALUPE CANYON PARKWAY OR YOU WILL BE TICKETED/TOWED.
Start time: 9:00am
Cumulative Elevation gain: ~300ft
Start/Finish: Picnic area near the main entrance at 555 Guadalupe Canyon Parkway. The start will be on the grass field facing toward the green water fountain on the Southern part of the field. The finish will be on the same grass field across from the tree on the North end of the field. Runners will cross the finish line heading west.
Course Description: Run down the field and exit through the area between the water fountain and the first tree to its left. Once off the field, take an immediate right on the path and then another right onto the Day Camp Service Road. Follow the path up until the turnaround. On the way back down, take a right and run through the Edward Bacciocco, Jr. picnic area heading west toward the exit to Old Guadalupe Trail. Head Southwest on Old Guadalupe Trail (asphalt section) and then take a right onto Saddle Loop Trail. Follow Saddle Loop Trail to the finish back at the starting picnic area.
Aug
27
Sat
2022
Walt Stack DSE Double Dipsea
DSE is once again partnering with Brazen Racing to help manage the growing popularity of the race and the increasing demands of permitting agencies, all for the purpose of ensuring this race continues to be available for many years to come.
New as of 2015 – To improve the safety of all participants, headphones and trekking poles will not be allowed on the course. Please visit the Brazen Racing Double Dipsea Site for more details.
Course Description
It begins at Stinson Beach, runs the length of the Dipsea Trail to Mill Valley then back to Stinson Beach. Epic views, adventures — and lots of stairs — await you!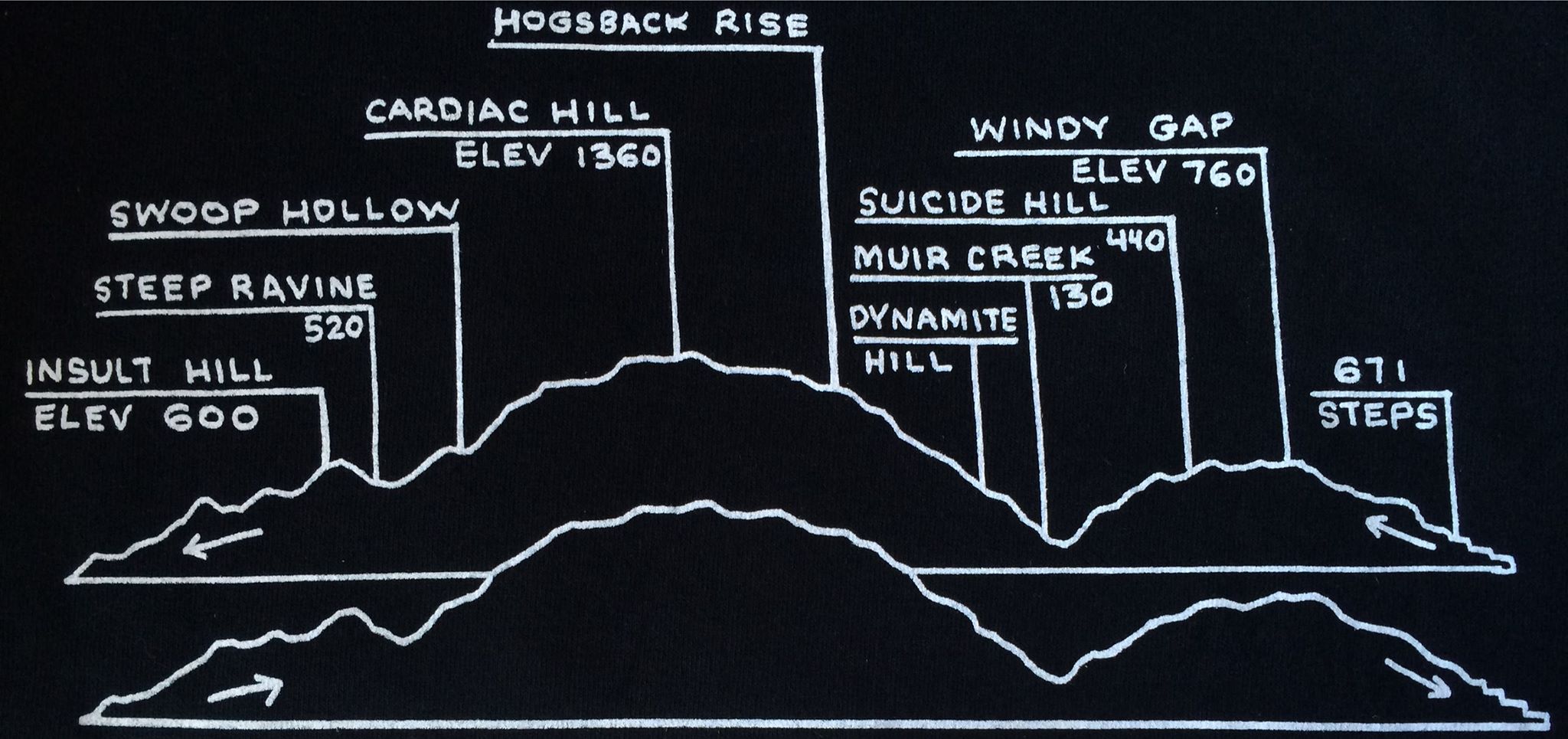 Sep
25
Sun
2022
San Pedro Park 5K [Off-Road], Kids Race & Member Picnic
Sep 25 @ 9:00 am – 11:00 am
Start/Finish: San Pedro Park. Near 600 Oddstad Blvd, Pacifica, CA 94044
Race Start: 9:00am
Kids Race will follow the finish of the 5K race
Members Only Picnic will follow finish of Kids Race
Parking fees inside the park are $6, otherwise there is street parking in the adjacent neighborhoods; please be courteous and mindful of local regulations. Do not park in the church parking lot!
More information at San Pedro Valley Park Website.
Course Description
Course is a hilly trail run for the first mile with tricky technical rocky trail running and fire trail roads.
Race starts near volleyball court on footpath beside restrooms.
Run North across footbridge, turn left on Weiler Ranch Rd trail.
Run West approx 500ft to cone turnaround.
Run back East bearing left up onto Valley View Trail.
Follow trail up and back down to Weiler Ranch Rd trail.
Turn Sharp left on Weiler Ranch Rd trail.
Run East turning around at "Loop".
Stay on Weiler Ranch Rd trail back towards Picnic Area.
Turn Left to finish back at Picnic area.