Race Schedule Change
The location of Sunday's race has been changed. The December 9 course is now at Lindley Meadow in Golden Gate Park.


DSE Sports Basement Discount, December 1-5
DSE members receive a special 20% discount at all Sports Basement locations December 1-5. DSE members can print and show this flyer at any location for the 20% discount or use the long code at the bottom to shop online. We will also have paper copies available for DSE members at the Fort to Fort 10K on December 2. Basementeer membership will stack on top for a total discount of 28%. Future Sports Basement promos will likely be a 11% discount with 20% for all Basementeer members.
Not a DSE member? Check out our Membership Page to join now.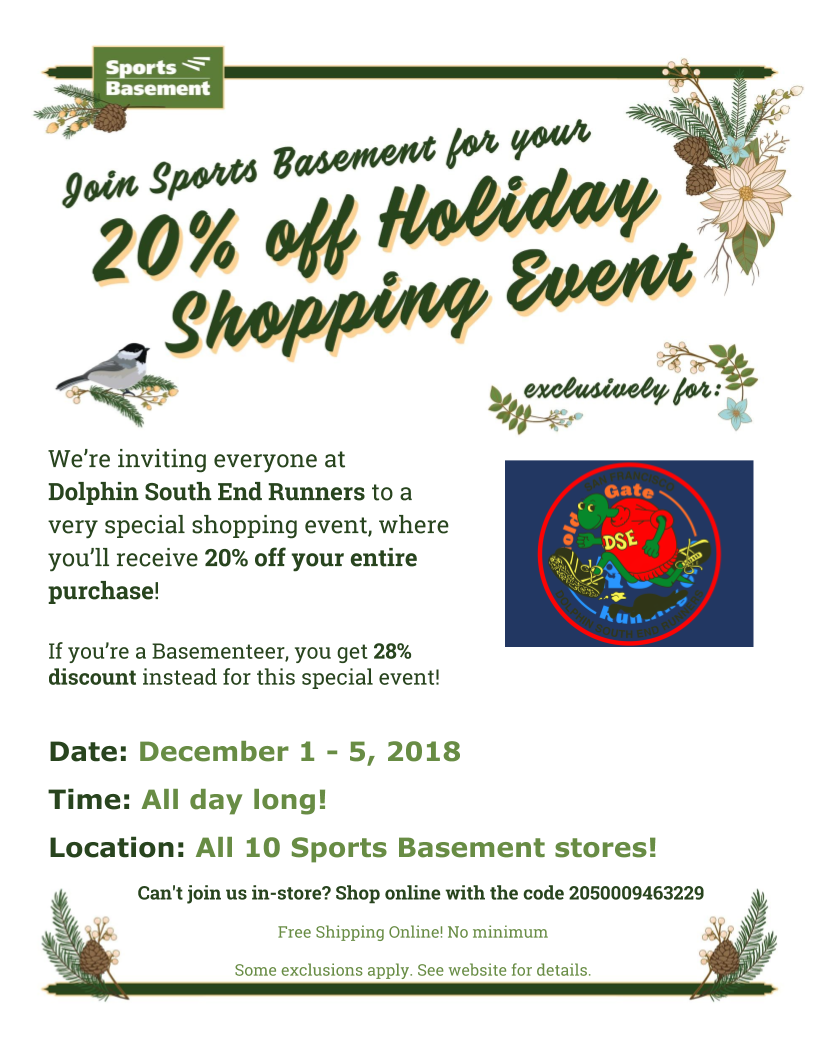 2018 DSE Annual Award Eligibility
Join or Renew DSE Membership now for 2019
Newsletter
To stay up to date on all the latest DSE news, check out our always awesome monthly Newsletter

---