TIME TO RENEW YOUR DSE MEMBERSHIP
Make sure you renew your DSE membership by December 31.
Not sure if you renewed yet? Check this list (updated weekly): 2020 DSE Members
Please note that DSE is no longer offering family memberships. Make sure to register each member of your family. Children join for free. See our Membership Page for details.
Questions? Email seniorvp@dserunners.com


Holiday Discount!
Just in time for your holiday shopping, here's an 11% discount for Sports Basement. If you're a Basementeer, you can add this to your regular 10% discount for a total of 20% off your purchase!
Click HERE to print, or simply show it on your phone at checkout. Happy Holidays from DSE!!!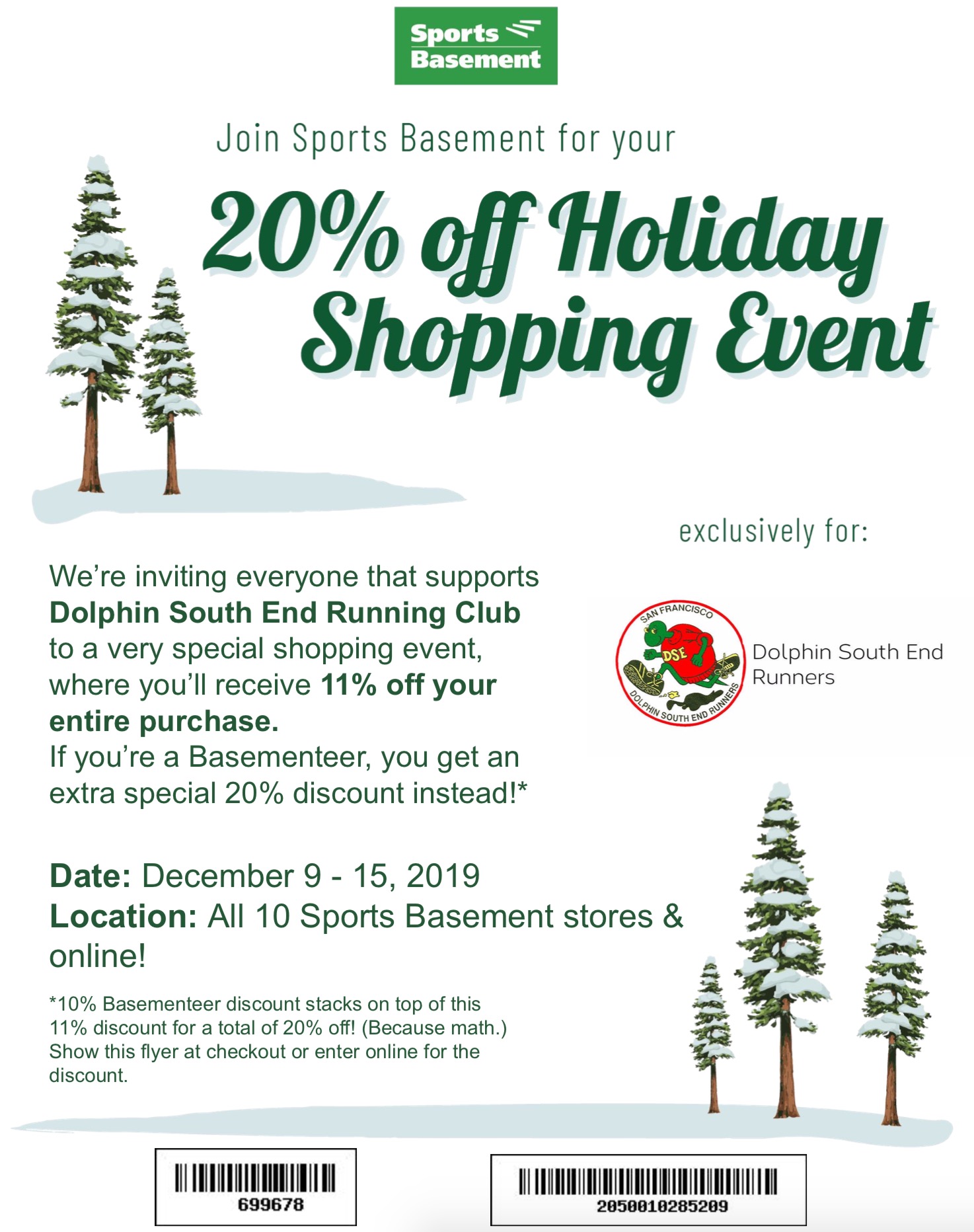 2020 DSE Gala!
The DSE Annual Gala is on January 25, 2020
Purchase your gala tickets here: 2020 DSE Gala Tickets
DSE Members and their guests are invited to join us for our
annual gala on Saturday, January 25, 2020, 5pm – 10pm.
Cost: $35 per person, $12 for children ages 12 and under.
Location: Spanish Cultural Center, 2850 Alemany Boulevard, San Francisco, CA.
Event Details: No Host Cocktail hour 5-6pm. Dinner and Awards Presentation at 6pm. Karaoke, music and dancing until 10pm.
RSVPs received before 12/25 are eligible for 3 raffle drawings for free Kaiser Permanente half marathon entries. All RSVPs and payments must be received by Sunday, January 11, 2020.
If you prefer to sign up and pay by mail or in person, you may use this printed form.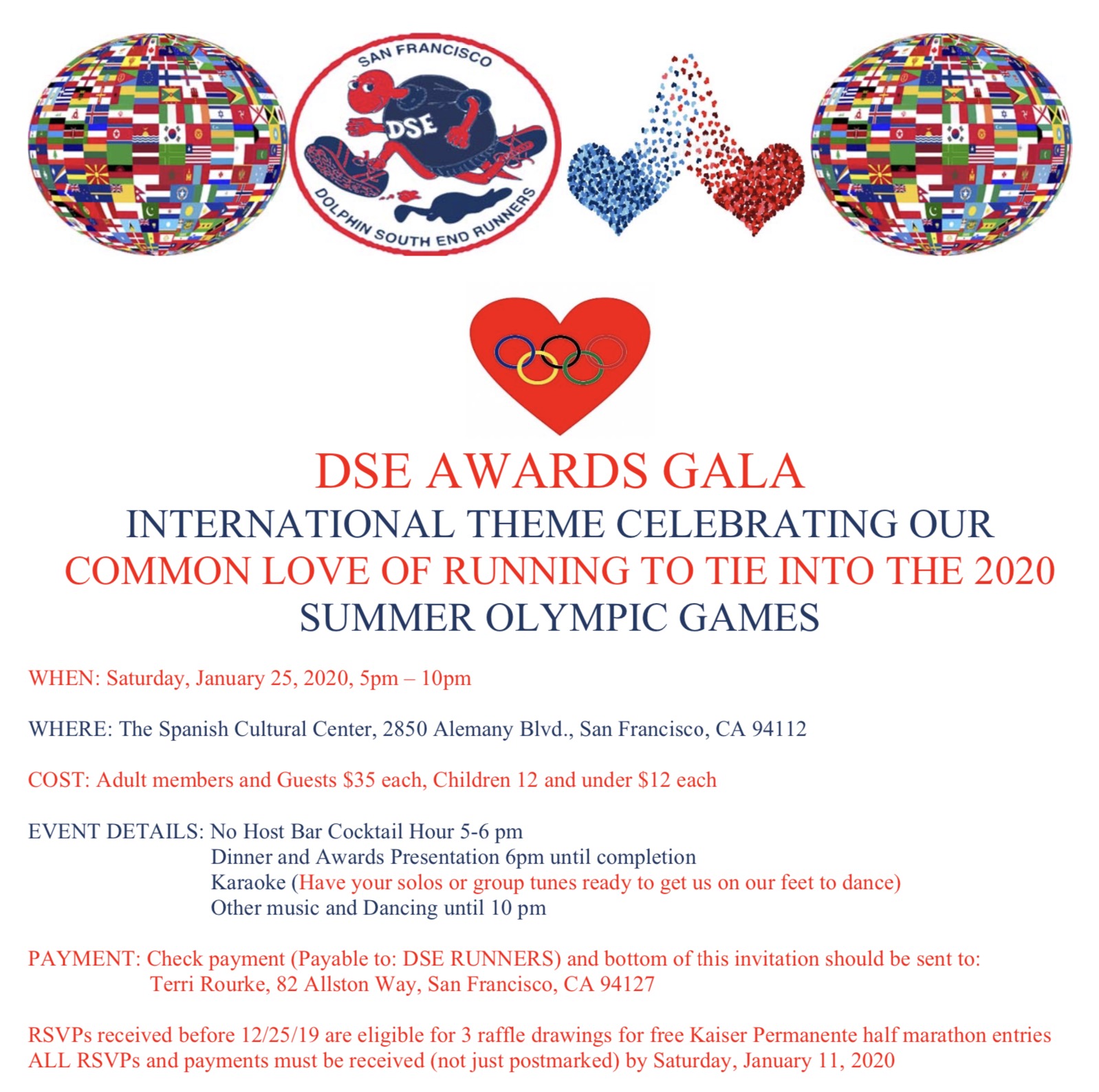 ---