2019 DSE Summer Series!
Join DSE for our Summer Evening Race Series at Lake Merced again this year! Races are held every Thursday evening from June 6 through August 8 (including 4th of July.)
Registration begins at 5:45pm and the timed race begins promptly at 6:30pm. Volunteers are always welcome and appreciated. If not running, please sign up to help volunteer this summer!
Start and finish will be at the Sunset Blvd parking lot at the north side of Lake Merced. All Summer Series races are one 4.5 mile clockwise loop around the lake. Check our race calendar for more info.
- Individual Summer Series races are $2 each. Cash only paid prior to start of each race. Exact change appreciated.
- A Full Summer Series Pass is only $10 for all 10 weeks/races! That's a 50% discount! Click here to snag this awesome deal. It's available to everyone and membership is not required, but new DSE members are always welcome. We encourage everyone interested in the Full Summer Pass to purchase online and early, but it may also be purchased with cash at the start of a race.
Double Dipsea Volunteers Needed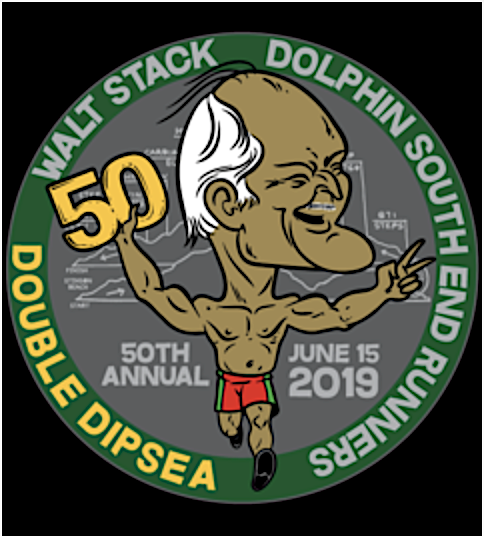 The Dolphin South End Runners volunteers have been making the DOUBLE DIPSEA happen for 50 years! This has always been the largest event of the year hosted by DSE, in partnership again this year with Brazen Racing, and it takes an amazing number of volunteers to make this event a success.
If you are a member of DSE and you're not racing Double Dipsea this year, then PLEASE VOLUNTEER and give back to our club and the local running community.
Every volunteer will be rewarded with:
• The heartfelt thanks of hundreds of runners
• A warm, fuzzy feeling from helping keep a great DSE tradition alive
• Double Dipsea t-shirt
• Invitation to post-race volunteer picnic
• Invitation to DSE volunteer picnic in late summer
• Six volunteer points towards DSE trophy/award requirements
Please look for the large Double Dipsea volunteer signup posters at every upcoming Sunday DSE race and signup for one of the available volunteer shift locations. You may also e-mail Jerry Flanagan at jerryflan@yahoo.com if you would like to volunteer and support our club and the local running community.
In addition, every volunteer must register through the Double Dipsea website at https://raceroster.com/events/2019/22650/walt-stack-dse-double-dipsea-2019/volunteer
* It's important that you enter "DSE" in the "organization" field on the online volunteer signup form so we can accurately track the support directly from our club membership.