Rainbow Falls "Festivus" 5K & Kid's Run S0LD OUT
* This race is SOLD OUT, Sorry
Race is on *SATURDAY*, Dec 24
Start Time: 9:00am
Start/Finish: JFK Dr. & Transverse Dr.
Kid's run starts after the end of the 5K race
Course Description
Run eastbound on Kennedy Drive.
Right turn (uphill) onto Stow Lake Drive.
Run to Turnaround cone (.06m)
Reverse directions, right back onto Kennedy Drive.
Run east up Kennedy Drive to McLaren Lodge. Turnaround at Barricade at Kezar Drive, start back and turn right on East Conservatory Drive. Run up and around East Conservatory Drive then back onto Kennedy Drive and return westbound to finish.
Course Map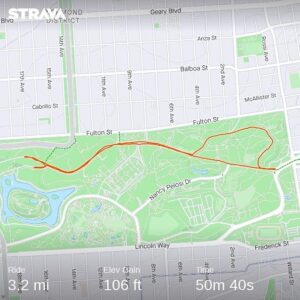 Comments are closed.