DSE hosts more than 40 races per year!
Please note that our races are always subject to change throughout the year; please confirm race details the week prior on the race web-page.
September 2019
Sep
15
Sun
Two races in one. 1M race starts at 9:00 am, followed by the 5K at approximately 9:30 am.
Register for both races at Kennedy Drive/36th Avenue near Spreckles Lake
*Kids Run (1/2 mile) begins after completion of the 5K – Start/Finish near same location as adult race.
5K Course Description & Map
Start/Finish: Run westbound on Kennedy Drive, left onto Chain of Lakes dirt path, left onto ML King Drive pedestrian path, left onto Transverse Drive,   left onto Kennedy Drive to downhill finish.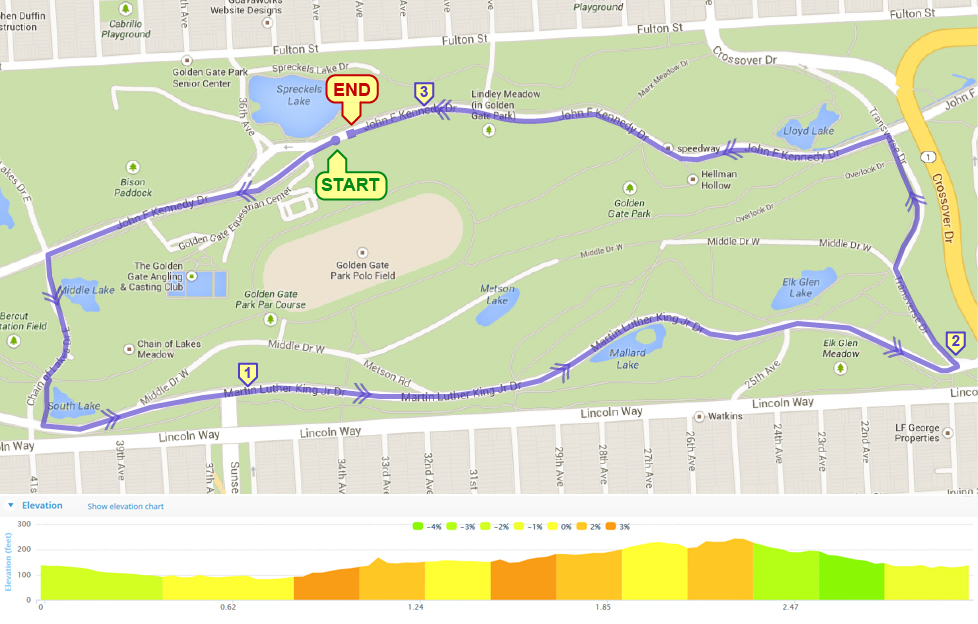 1M Couse Description and Map
Start: Kennedy Drive near Spreckels Lake; Finish: Kennedy Drive near Transverse
Run eastbound (uphill) along Kennedy Drive from Spreckels Lake to Transverse Drive.