When:
January 12, 2020 @ 9:00 am – 10:00 am
Where:
33 Ave & Wawona St.
San Francisco
CA 94116
USA

Cost:
$5 for non-members and $3 for standard members, unless otherwise noted
Course Description:
Run west on Wawona to 34th Ave, left onto Crestlake Street, left onto Sloat Blvd, left at 19th Ave and left/downhill on Wawona back to start (33rd Ave). Run second loop at 34th Ave & Wawona, drop down through barricade to Stern Grove, run entire west to east length of grove, left uphill and exit Stern Grove. Turn left at 19th Ave, left/downhill on Wawona and back to 33rd Ave and finish.
Course Map: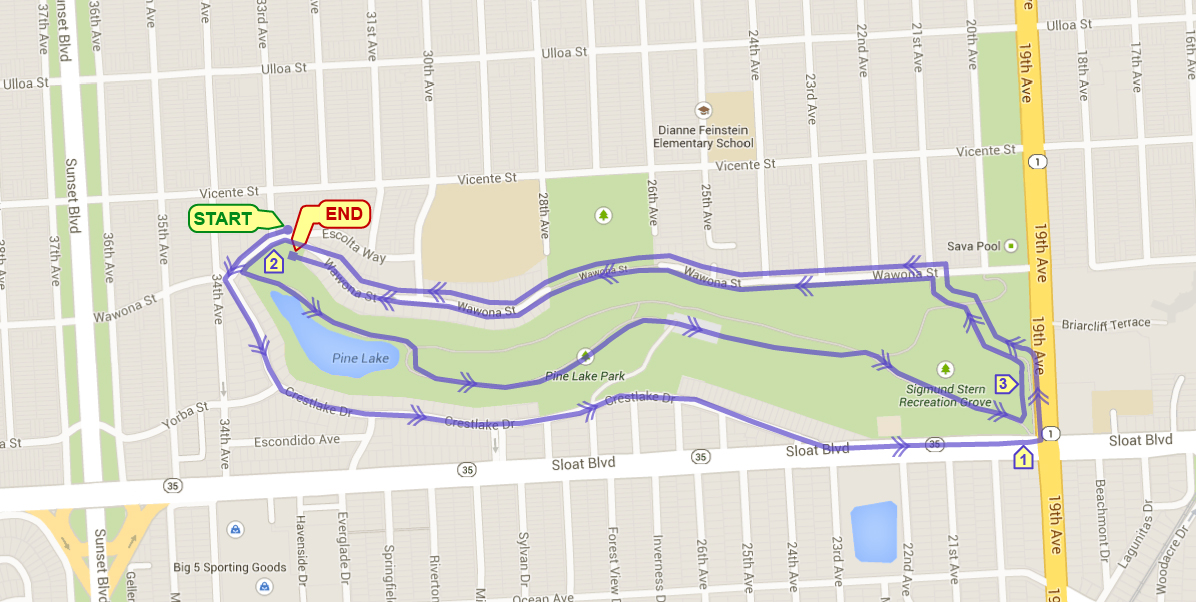 Comments are closed.