McLaren Park 5K [Off-Road]
When:
April 19, 2020 @ 9:00 am – 9:45 am
Where:
Jerry Garcia Amphitheater Parking Lot

Cost:
$5 for non-members and $3 for standard members, unless otherwise noted
Course Description
Run east on trails towards Wilde Overlook/Inspiration Way, cross Shelley Drive at the stop sign and continue on the trails to Mansell Avenue. Cross Mansell and head west on the Inspiration Way route towards the park entrance. Cross Mansell again at the park entrance, then head north along the west side of the park to the water tower. Run the trails along the north side of the park, cross the footbridge, and finish near the Shelley Drive picnic area.
Course Map
Print Large Map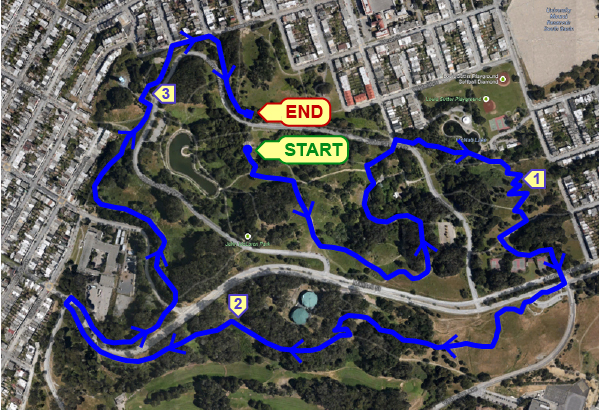 Comments are closed.