Crissy Field 5K & Kid's Run
When:
January 13, 2019 @ 9:00 am – 10:00 am
Where:
East Beach at Crissy Field; enter at Old Mason Street

Start/Finish
North/South dirt path adjacent to Yacht Rd parking lot, 1 block north of Marina Blvd. (Little Marina Green)
5K Course Description
Run west along Golden Gate Promenade towards Fort Point. Turn around at
orange cones and run on the other side of the Warming Hut along West Bluff and Mason Street. Turn
left at the diagonal towards the beach and make the first right, then a left onto Old Mason Street and
then another left towards the beach. Finally, turn right and run back along Golden Gate Promenade to
finish.
*Kids Run begins after completion of adult race.
5K Course Map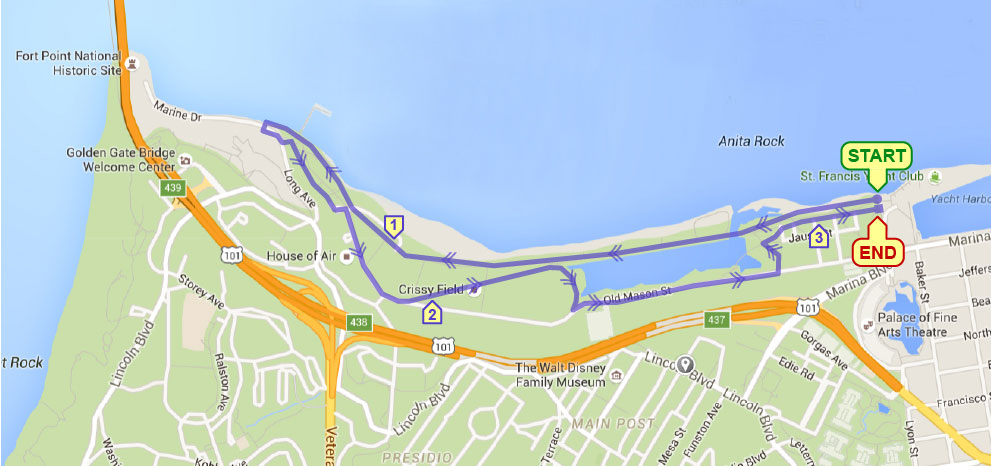 Comments are closed.