Brisbane Scenic Run 5K & 12K
When:
August 17, 2014 @ 9:00 am – 11:00 am
Where:
Mission Blue Ballpark
475 Mission Blue Drive
Brisbane,CA 94005
USA

Course Description (12K)
Starting at the Mission Blue Center run east up the hill on Mission Blue Drive and take a left on Guadalupe Canyon Parkway continuing uphill. At the fenced gate turn left onto Radio Tower Road and continue uphill to the summit (1314 feet). Turn around and return the same way to the start/finish.
Printable Map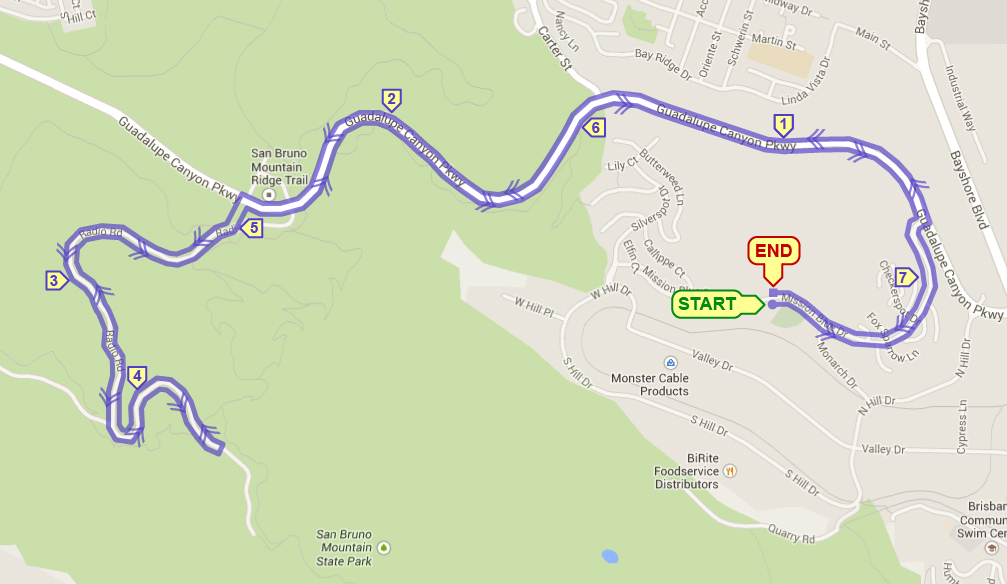 Course Description (5K)
Same as the 12K course until a marked turn around on Guadalupe prior to the fenced gate and return to the start/finish.
Printable Map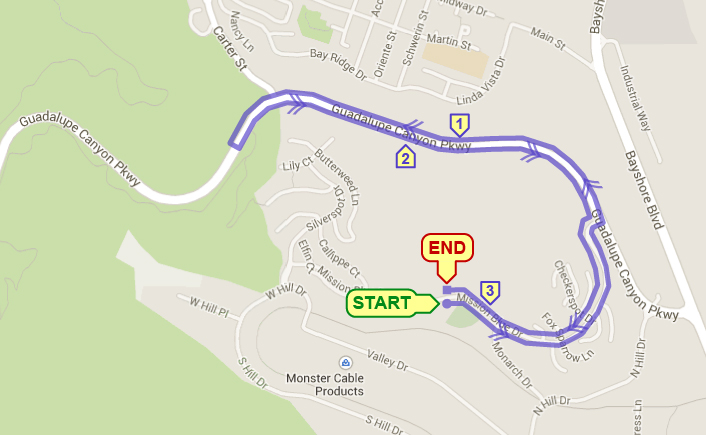 Comments are closed.