October – November 2020
Oct
18
Sun
Fees
One Race: $5 members; $7 non-members
Two Races: $8 members; $10 non-members

If you are running both races, you must finish the 2 mile race prior to the 9:30 am start of the 10K – we will not delay the start.
Parking fees inside the park are $6, otherwise there is street parking in the adjacent neighborhoods; please be courteous and mindful of local regulations. Do not park in the church parking lot!
Course Description
The 2 mile course is out and back on Weiler Ranch Trail and starts at 9:00 am.
The 10K is a loop including Valley View, Weiler Ranch, and Hazelnut Trails and starts at 9:30 am.
S/F for both events is at the North Walnut Picnic area.
Please note: Due to park rules, DOGS are NOT ALLOWED on this run.
Course Maps
More information at San Pedro Valley Park Website.
Print 2-Mile Map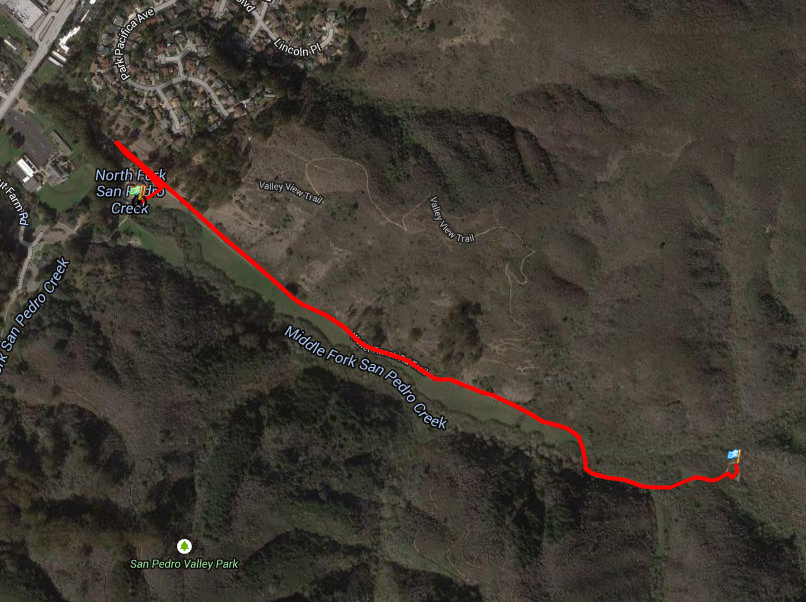 Print 10K Map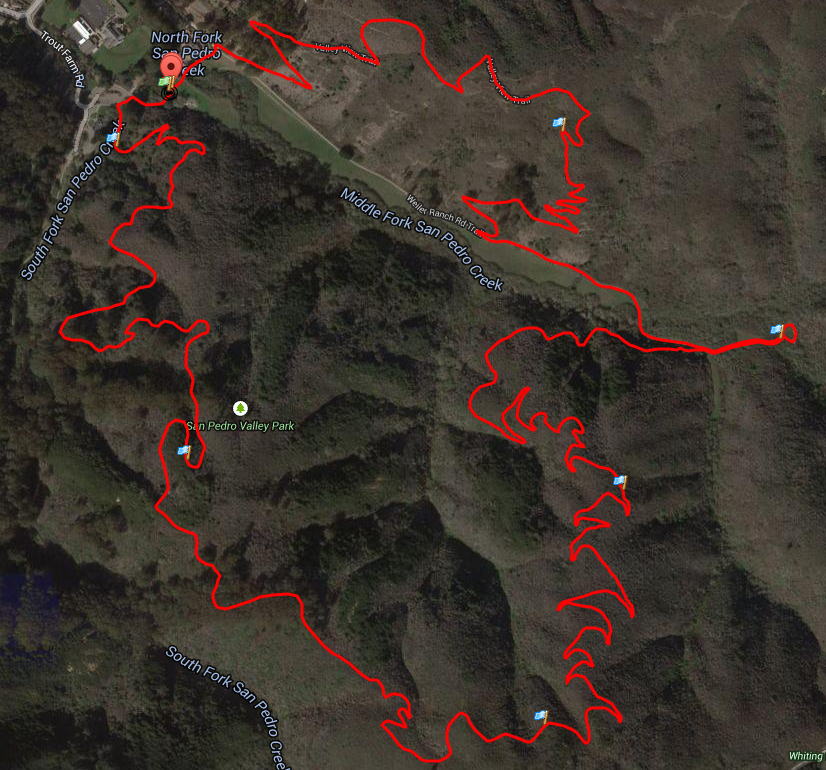 Nov
8
Sun
Course Description
The 5K course consists of 2 loops and spans the north east end of Crocker Amazon and south end of McLaren Park. Runners start on the grass in center field and run to the right field foul pole, then turn left along the outfield tree line and continue towards the trail going uphill toward the community garden. Staying to the right of the garden and through the dog walk area, runners turn left at the first paved trail and make a right, uphill, on the paved trail to the dirt trail past "Lover's Rock". Following the dirt trail, runners make the first left towards Sunnydale then make a loop up and around the paved and dirt trails and back towards the dog trail. Just before the dog trail, make a right towards the garden and go back downhill to the softball field and finish.


Course Map