DSE hosts more than 40 races per year!
Please note that our races are always subject to change throughout the year; please confirm race details the week prior on the race web-page or phone hotline at (415) 978-0837.
March – May 2018
Mar
11
Sun
Course Description
Run eastbound up Kennedy Drive to intersection prior to McLaren Lodge (Kezar Drive/Second Barricade). Turnaround and return the same way back to finish.
Course Map
Print Map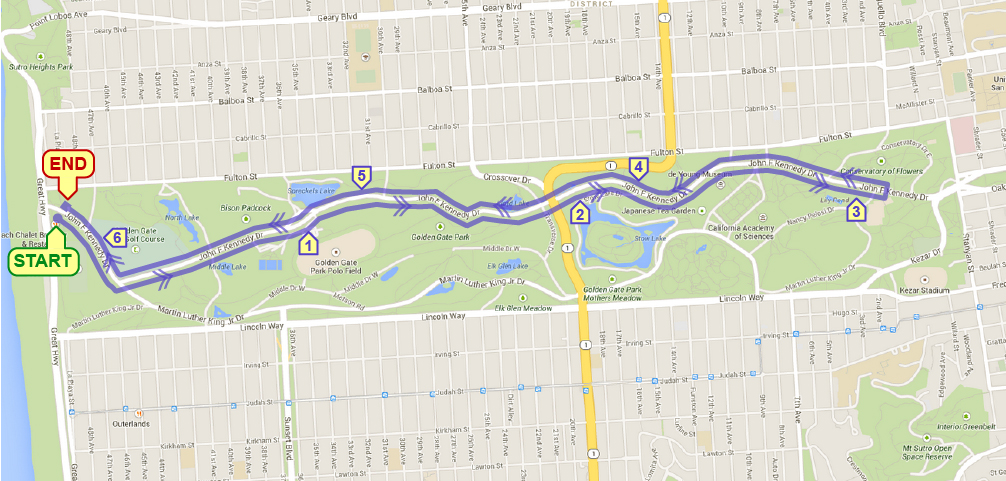 May
27
Sun
Start/Finish
30th Avenue & Kennedy Drive
Course Description
Double 1.55-mile cross country loop traversing grass, dirt, trails.
Course Map
Trackbacks/Pingbacks