DSE hosts more than 40 races per year!
Please note that our races are always subject to change throughout the year; please confirm race details the week prior on the race web-page.
October – November 2019
Oct
6
Sun
Both races start at 9am; course closes at 11:00am for both races.
Course Description
Run one or two 4.5 mile clockwise loops around the lake staying entirely on jogging/pedestrian path.
Course Map
Printable Map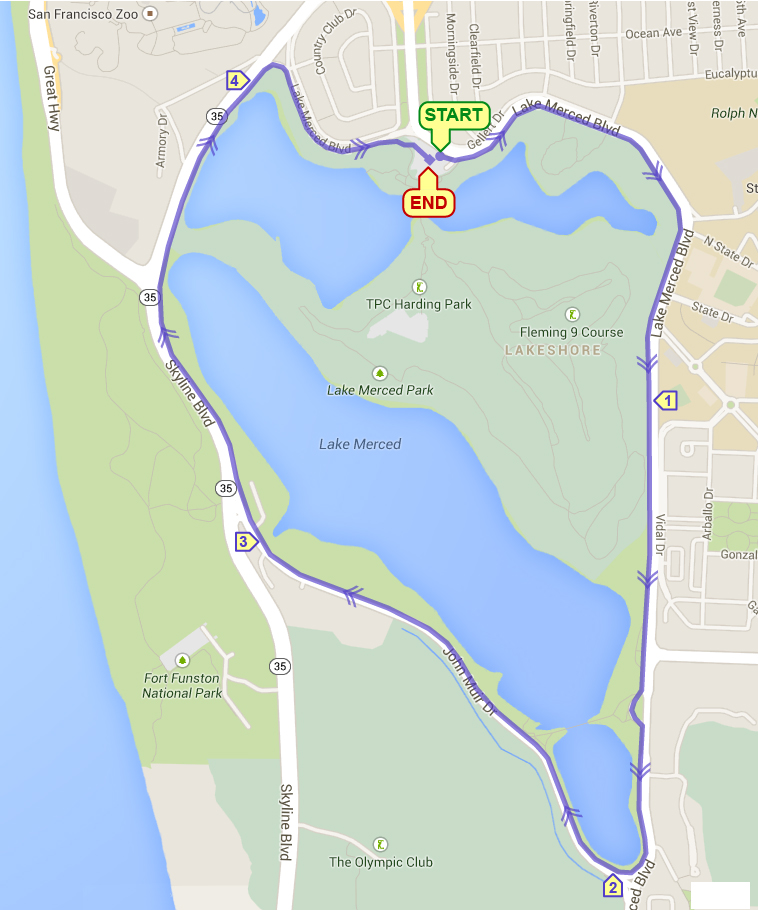 Nov
10
Sun
Course Description:
Run west on Wawona to 34th Ave, left onto Crestlake Street, left onto Sloat Blvd, left at 19th Ave and left/downhill on Wawona back to start (33rd Ave). Run second loop at 34th Ave & Wawona, drop down through barricade to Stern Grove, run entire west to east length of grove, left uphill and exit Stern Grove. Turn left at 19th Ave, left/downhill on Wawona and back to 33rd Ave and finish.
Course Map: