DSE hosts more than 40 races per year!
Please note that our races are always subject to change throughout the year; please confirm race details the week prior on the race webpage or phone hotline at (415) 978-0837.
December 2017
Dec
31
Sun
Course Description:
Run (uphill) eastbound on Middle Drive, turn onto Overlook Drive (path), left at Transverse and right onto Kennedy Drive. Run eastbound on Kennedy Drive to barricade at Kezar Drive. Turn around at Barricade and return same way to finish.
Course Map:
Print Map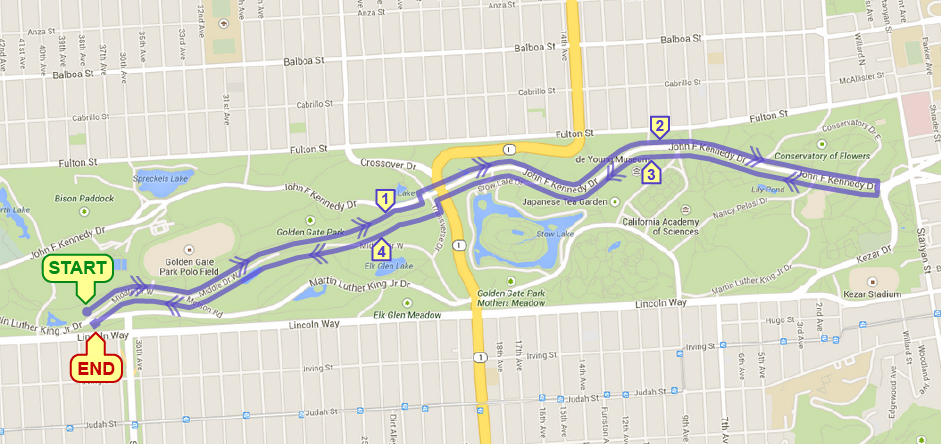 Trackbacks/Pingbacks