DSE hosts more than 40 races per year!
Please note that our races are always subject to change throughout the year; please confirm race details the week prior on the race webpage or phone hotline at (415) 978-0837.
November – December 2017
Nov
30
Thu
Come out and join the newsletter folding session — a small gathering of DSE members who get together for a bit of fun, food, and folding. All DSE members are encouraged to participate. We begin folding at 6:30 PM and usually wrap up before 8:30 PM. Please remember to bring drinks or snacks to share. If you would like to host a folding session, contact Jane Colman at janecol@earthlink.net.
Dec
24
Sun
Course Description
Run east up Kennedy Drive to McLaren Lodge. Turnaround at Barricade at Kezar Drive, start back and turn right on East Conservatory Drive. Run up and around East Conservatory Drive then back onto Kennedy Drive and return westbound to finish.
Course Map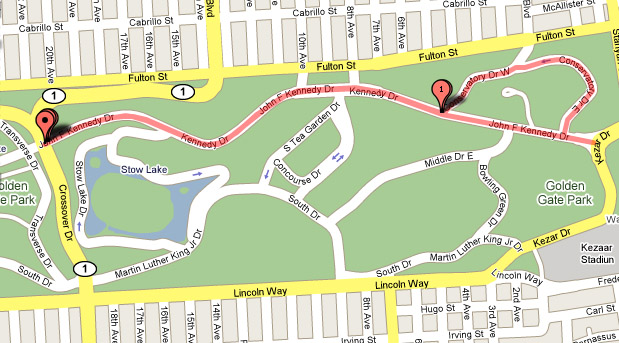 Trackbacks/Pingbacks