DSE hosts more than 40 races per year!
Please note that our races are always subject to change throughout the year; please confirm race details the week prior on the race web-page.
October – December 2019
Oct
20
Sun
Fees
One Race: $5 members; $7 non-members
Two Races: $8 members; $10 non-members
If you are running both races, you must finish the 2 mile race prior to the 9:30 am start of the 10K – we will not delay the start.
Parking fees inside the park are $6, otherwise there is street parking in the adjacent neighborhoods; please be courteous and mindful of local regulations. Do not park in the church parking lot!
Course Description
The 2 mile course is out and back on Weiler Ranch Trail and starts at 9:00 am.
The 10K is a loop including Valley View, Weiler Ranch, and Hazelnut Trails and starts at 9:30 am.
S/F for both events is at the North Walnut Picnic area.
Please note: Due to park rules, DOGS are NOT ALLOWED on this run.
Course Maps
More information at San Pedro Valley Park Website.
Print 2-Mile Map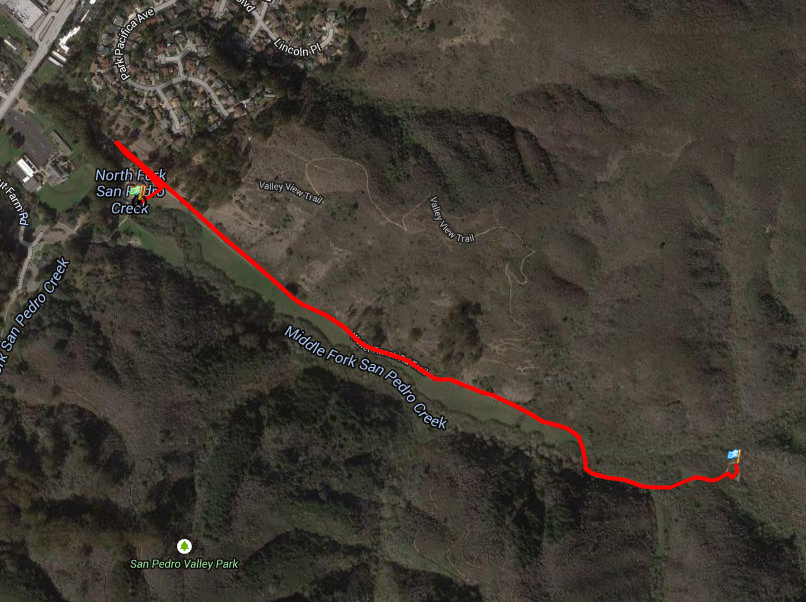 Print 10K Map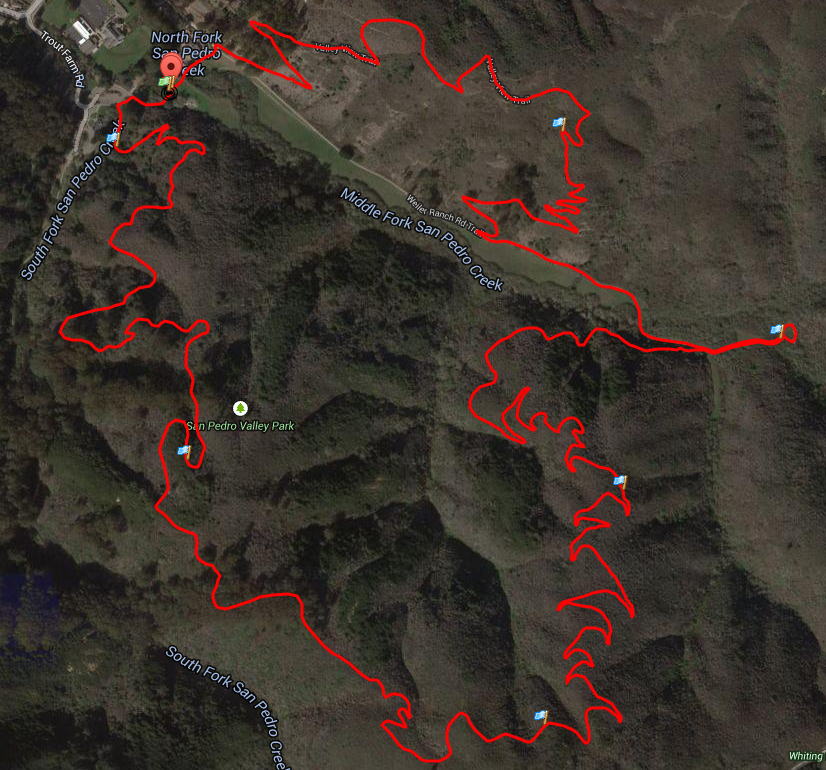 Nov
3
Sun
The start and finish are on the grass lawn adjacent to Julius Kahn Playground.
Course Description
Exit grass area, complete counter-clockwise Julius Kahn rectangular loop, right onto W. Pacific Ave. trail. Prior to Arguello Blvd complete mini clockwise half-arc loop before turning left onto northbound (downhill) straightaway and exit trail onto asphalt surface. Turnaround at "Stop" sign, reverse direction and return to W. Pacific Ave. Travel downhill (eastbound), complete clockwise Julius Kahn rectangular loop before finish on grass.
Course Map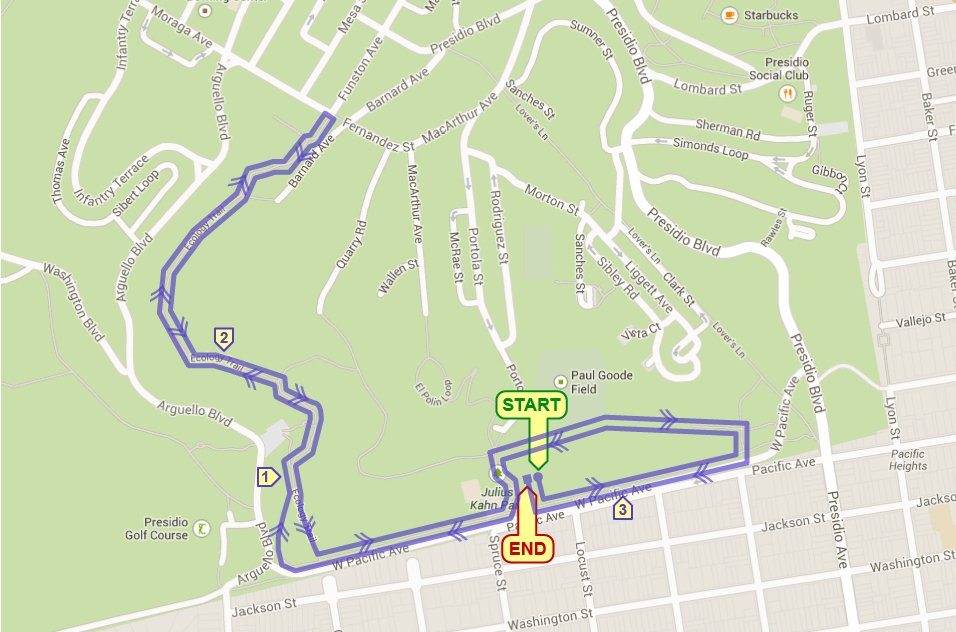 Dec
15
Sun
Start:
Upper dirt track on South side of Polo Field, Golden Gate Park.
Finish:
Lower paved track on South side.
Course Description:
Complete counter-clockwise loop of upper Polo Field dirt track; exit right/west out of Polo Field onto paved path. Run west on path then turn right onto Chain of Lakes Drive via parking lot and run north to Kennedy Drive. Turn right and run east on dirt path up Kennedy Drive. At east end of Upper Speedway Meadow, exit (right) at "Big Tree" and run down/west across the grass meadow back towards the Polo Field. Enter upper dirt track of Polo Field via break in the hedgerow, turn right and run counter-clockwise upper dirt loop to finish.
Course Map: