DSE hosts more than 40 races per year!
Please note that our races are always subject to change throughout the year; please confirm race details the week prior on the race web-page or phone hotline at (415) 978-0837.
April – May 2018
Apr
22
Sun
Course Description
Run east on trails towards Wilde Overlook/Inspiration Way, cross Shelley Drive at the stop sign and continue on the trails to Mansell Avenue. Cross Mansell and head west on the Inspiration Way route towards the park entrance. Cross Mansell again at the park entrance, then head north along the west side of the park to the water tower. Run the trails along the north side of the park, cross the footbridge, and finish near the Shelley Drive picnic area.
Course Map
Print Large Map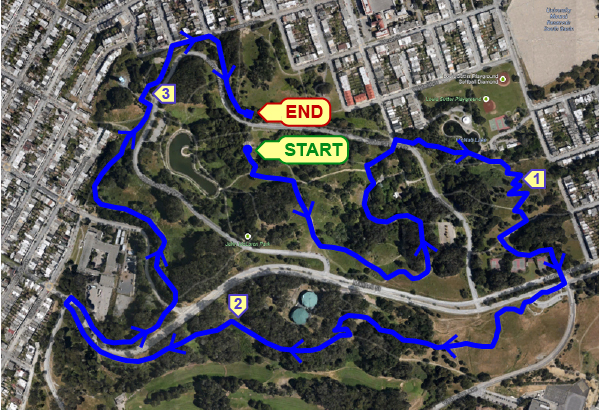 May
27
Sun
Start/Finish
30th Avenue & Kennedy Drive
Course Description
Double 1.55-mile cross country loop traversing grass, dirt, trails.
Course Map
Trackbacks/Pingbacks