May – December 2020
May
3
Sun
START/FINISH:
Near reservoir at Galewood Circle & Clarendon Avenue
Course Description
Challenging 4 mile loop around Twin Peaks with spectacular views. Complete inside reservoir counter-clockwise loop; exit downhill onto Clarendon, left onto Laguna Honda and run uphill to Woodside Ave. Continue up Woodside Ave past the gas station. Run uphill/downhill on Twin Peaks Blvd then left and run  uphill/downhill on Clarendon and finish inside reservoir.
Course Map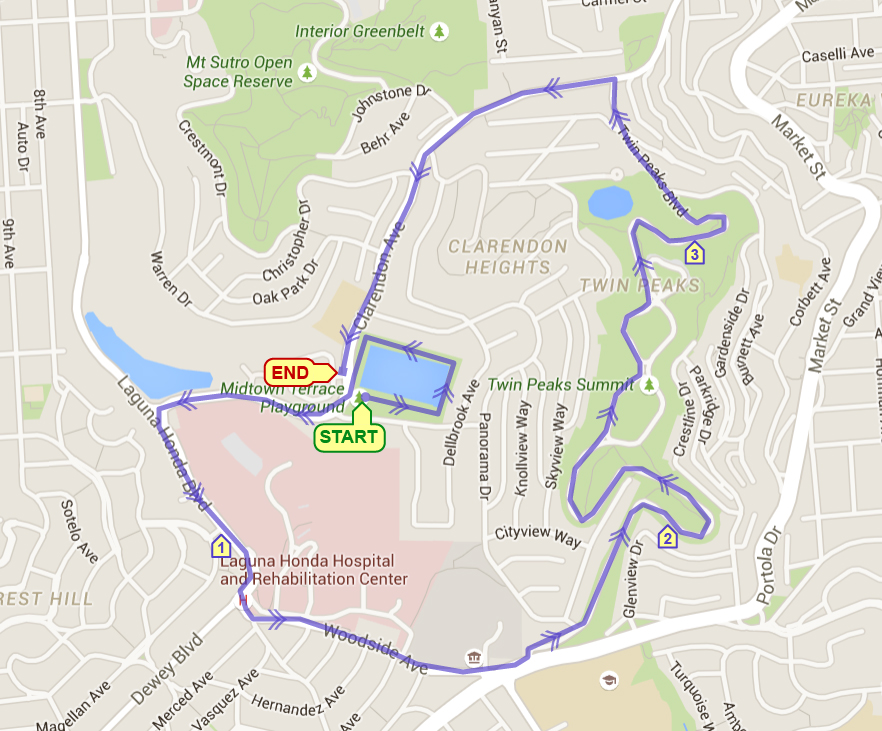 Dec
13
Sun
Course Description:
Run (uphill) eastbound on Middle Drive, turn onto Overlook Drive (path), left at Transverse and right onto Kennedy Drive. Run eastbound on Kennedy Drive to barricade at Kezar Drive. Turn around at Barricade and return same way to finish.
Course Map:
Print Map