January – May 2020
Jan
12
Sun
Course Description:
Run west on Wawona to 34th Ave, left onto Crestlake Street, left onto Sloat Blvd, left at 19th Ave and left/downhill on Wawona back to start (33rd Ave). Run second loop at 34th Ave & Wawona, drop down through barricade to Stern Grove, run entire west to east length of grove, left uphill and exit Stern Grove. Turn left at 19th Ave, left/downhill on Wawona and back to 33rd Ave and finish.
Course Map: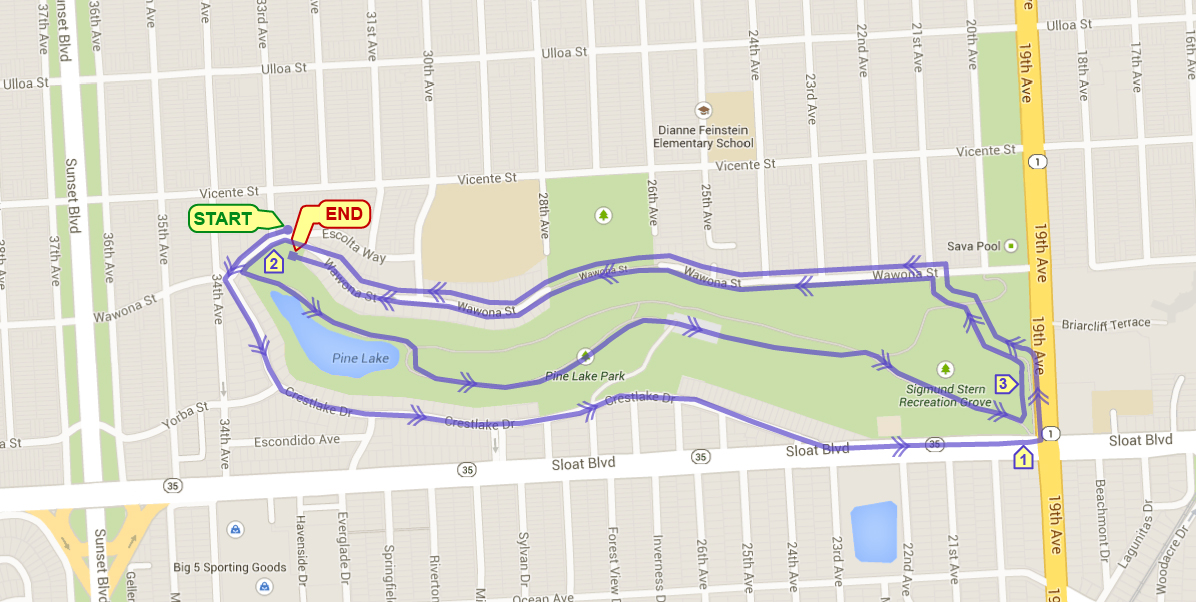 May
3
Sun
START/FINISH:
Near reservoir at Galewood Circle & Clarendon Avenue
Course Description
Challenging 4 mile loop around Twin Peaks with spectacular views. Complete inside reservoir counter-clockwise loop; exit downhill onto Clarendon, left onto Laguna Honda and run uphill to Woodside Ave. Continue up Woodside Ave past the gas station. Run uphill/downhill on Twin Peaks Blvd then left and run  uphill/downhill on Clarendon and finish inside reservoir.
Course Map