December 2020
Dec
13
Sun
Course Description:
Run (uphill) eastbound on Middle Drive, turn onto Overlook Drive (path), left at Transverse and right onto Kennedy Drive. Run eastbound on Kennedy Drive to barricade at Kezar Drive. Turn around at Barricade and return same way to finish.
Course Map:
Print Map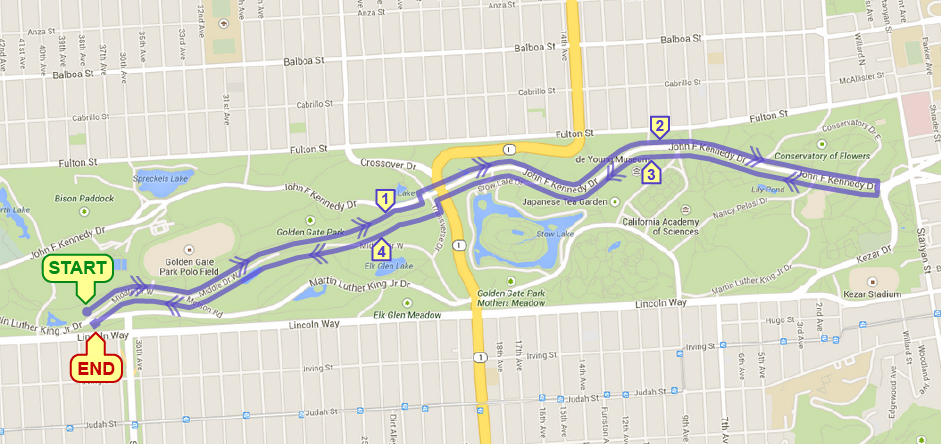 Dec
27
Sun
Course Description
Run east up Kennedy Drive to McLaren Lodge. Turnaround at Barricade at Kezar Drive, start back and turn right on East Conservatory Drive. Run up and around East Conservatory Drive then back onto Kennedy Drive and return westbound to finish.
*Kids Run (1/2 mile) begins after completion of the 5K – Start/Finish near same location as adult race.
Course Map