Single/Double Lake Merced Run 4.5M/9M
When:
October 4, 2020 @ 9:00 am – 11:00 am
Where:
Sunset Blvd. parking lot at Lake Merced
Lake Merced Blvd & Sunset Blvd
San Francisco,CA 94132
USA

Cost:
$5 for non-members and $3 for standard members, unless otherwise noted
Both races start at 9am; course closes at 11:00am for both races.
Course Description
Run one or two 4.5 mile clockwise loops around the lake staying entirely on jogging/pedestrian path.
Course Map
Printable Map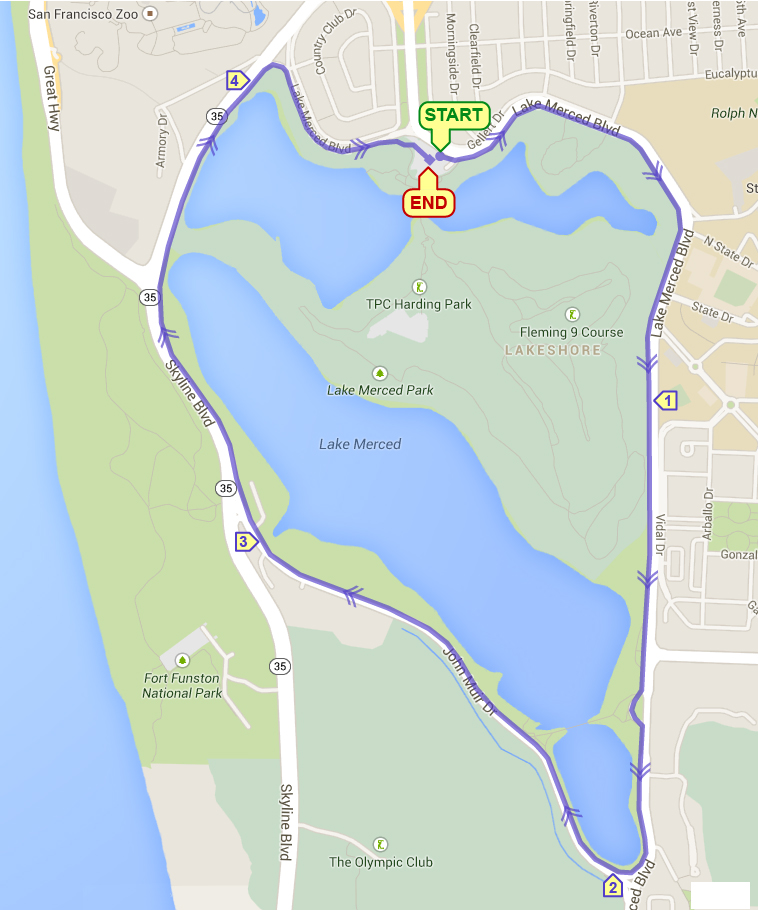 Comments are closed.