When:
February 11, 2018 @ 9:00 am – 9:45 am
Where:
Rockaway Beach Parking Lot
San Marlo Way & Dondee St
Pacifica,CA 94044
USA

Course Description
Run southbound on beach promenade, left onto Rockaway Beach Blvd, right onto Nick Gust Way. Continue over footbridge. Veer right and begin paved bike path. Stay on path crossing through the Taco Bell parking lot to rejoin path. Turn around at Pedro Point Shopping Center and return same way to finish.
Course Map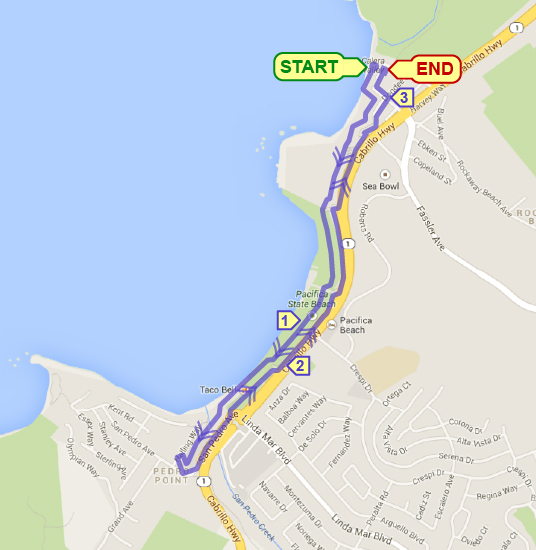 Comments are closed.