When:
September 1, 2019 @ 9:00 am – 9:45 am
Where:
South Side of Polo Fields, Golden Gate Park
Middle Drive West & Metson Road
Course Description
Run westbound on Middle Drive, right onto Bernice Rogers Way and right onto Kennedy Drive. Run up Kennedy Drive to Transverse Drive, right onto Transverse Drive, right onto Overlook (dirt trail) and right onto Middle Drive to finish.
Course Map
Printable Map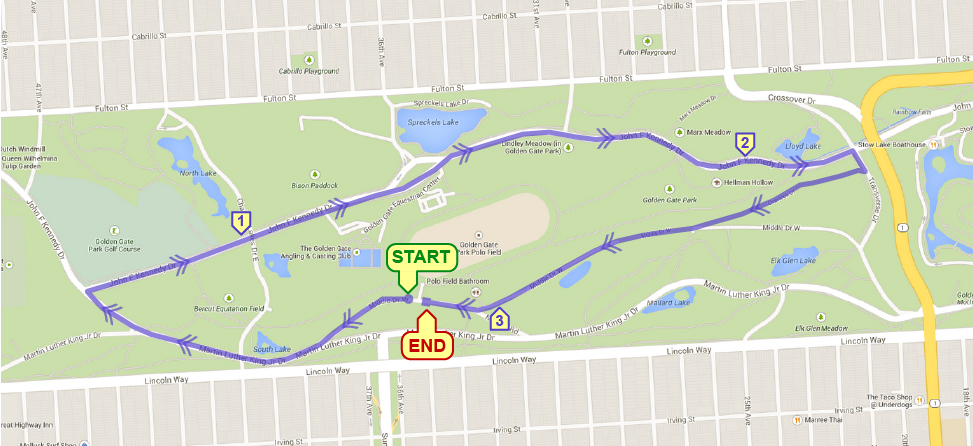 Comments are closed.