When:
April 26, 2020 @ 9:00 pm – 10:00 pm
Cost:
$5 for non-members and $3 for standard members, unless otherwise noted
The DSE Headstart race will be run in a format like the Double Dipsea and other handicap races, providing a head start to runners based on age and sex. Runners will start in waves, between 9:00 and 9:12 a.m. The race clock begins when the final wave leaves, and from there it's just like an ordinary race—your finish time is when you cross the line. By using a course which goes straight out and back, every runner will see all those ahead and behind, and so will know what effort is needed to win or place high in the results. We hope this will be inspirational and make for an exciting race!
Course Description
Run west along Crissy Field/Golden Gate Promenade. Stay along path into Fort Point National Historic Site. Turnaround at orange cone and return same way to finish.
Course Map
Printable Map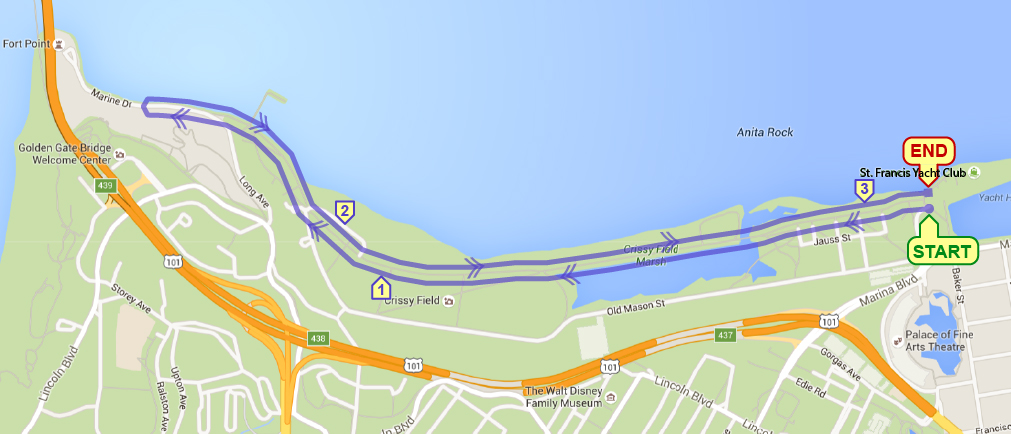 Comments are closed.